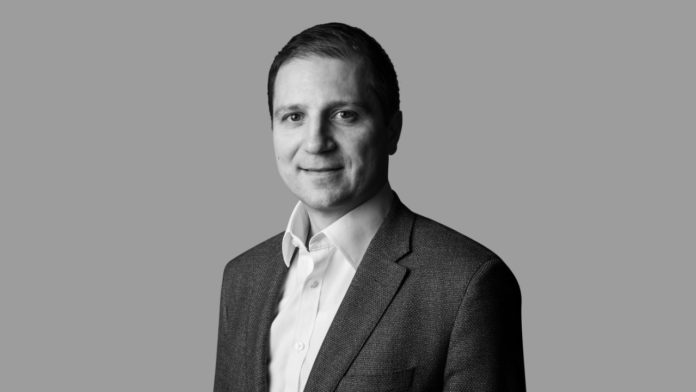 Global wellbeing organisation, Therme Group announced today the appointment of Adrian Ion as Executive Vice President for Corporate Finance and Chief Financial Officer. Mr Ion will be based at Therme Group's London offices and will assume responsibility for financial oversight and direction of finance related matters across Therme Group, and serve on the Group's Executive Board.
Mr. Ion joins Therme Group with broad experience in corporate and operational finance. His most recent appointment was at Ares Management, where he served as the Finance Director of a $4bn diversified European real estate investment platform. In his role, Mr. Ion was responsible for financial oversight of a diverse portfolio of investments, fund finance and investor reporting. Prior to this, Mr Ion was Chief Financial Officer of the Alternatives Group of Deutsche Asset Management, now DWS. Mr. Ion's career started in the real estate division of Barings, where he was responsible for fund and investment finance initiatives across Europe.
Speaking on the appointment, Dr Robert C. Hanea, Chairman and CEO of Therme Group commented: "Adrian brings to Therme Group 20 years of investment market experience and a proven track record in leading global finance teams in complex and dynamic finance organizations, with multi-billion-dollar investment operations. He possesses a profound understanding of global financial markets and has experience in building world class financial organizations and leading organizational and technological change. With his deep functional expertise and technical knowledge in corporate finance, financial planning and accounting, Adrian has the leadership capabilities required to support Therme Group's existing operations and ambitious growth plans."
Mr. Ion commented: "I look forward to working with Therme Group's senior leadership team, to deliver its global roll-out plan and achieve its ambition to redefine wellbeing and make it accessible to all."
Therme Group's unique city-based wellbeing resort concept has been highly successful in Europe for more than 20 years. The group is rolling out a global development programme, with active projects in cities around the world. This includes Therme Manchester, scheduled to open in 2023 and forecast to attract over two million visitors annually.
Therme Manchester will be the world's largest all-season water-based attraction and a major economic driver for the Greater Manchester area. Further projects are planned for development in the UK, mainland Europe, North America and Asia Pacific. All Therme Group resorts deliver Therme Group's vision of 'wellbeing for all' by employing cutting-edge technology to bring accessible health and wellbeing opportunities to cities worldwide.