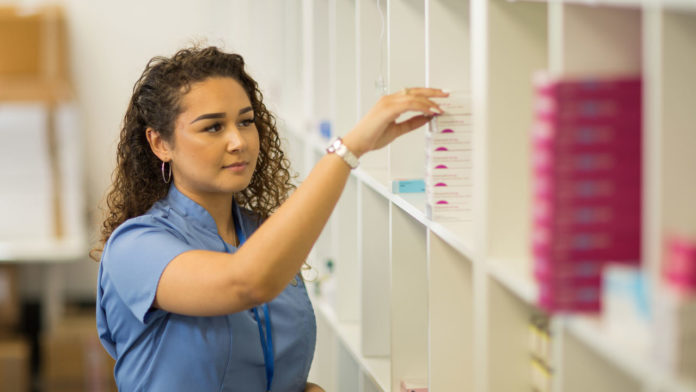 Award winning online pharmacy UK Meds has seen an uplift in inhaler requests as people suffering from asthma and respiratory problems continue to protect themselves during the lockdown.
The UK went into complete lockdown on 24 March and since then, requests for products used to relieve symptoms of asthma and chronic obstructive pulmonary disease (COPD) have increased by 326% – from 1,115 in January to 4,348 in March.
The Nottingham headquartered online pharmacy currently has more than 20 different types of inhalers available on its website, with prices starting from just £13.99. With the Department of Health and Social Care (DHSC) recently reporting that inhaler stocks are low, requests have increased as asthma sufferers are avoiding leaving their homes due to being deemed high risk by the government.
Joe Soiza, managing director at UK Meds, said: "As the virus continues to spread across the country and the lockdown continues, those with existing respiratory problems are looking to receive their medication without having to leave the house.
"We still have more than 19 inhalers currently in stock but we're continuing to replenish them as quickly as possible to ensure that those people who desperately need them are still able to obtain them from us."
UK Meds was established in May 2016 and operates nationally, supplying prescription-only medicines and lifestyle products after undertaking an appropriate consultation with a prescriber.
Shyam Morjaria, superintendent pharmacist at UK Meds, said: "There are a number of people who are recovering from coronavirus however, it still continues to spread and can be life-threatening.
"The virus is known to block the airway and can be dangerous to those who suffer from respiratory problems such as asthma and COPD – and patients are requesting further supplies of their regular inhalers to try and protect themselves.
"The inhaler works by relieving symptoms such as breathlessness, wheezing or a tight chest. However, it's important to note that inhalers will not help fight symptoms of the virus, and advised guidelines, such as hand washing and social distancing, should still be followed to minimise the spread."
If you show symptoms of coronavirus – such as a cough, fever or difficulty breathing – it's important you don't go to a medical facility in person. Call 111 and follow the advice given.