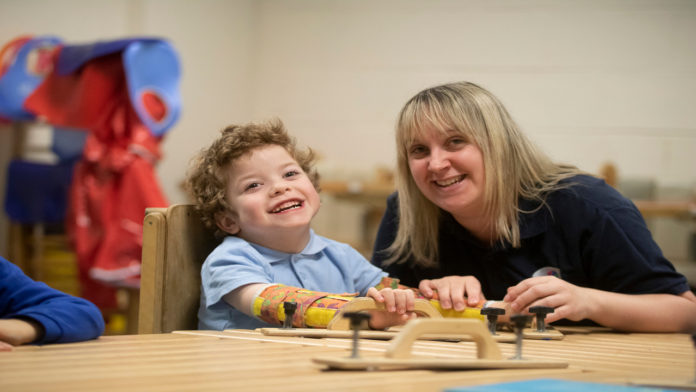 Yorkshire-based law firm Switalskis Solicitors has pledged its support for Paces, the leading specialist conductive education centre for children with Cerebral Palsy and motor disorders.
Switalskis has named Paces as its charity partner due to a close affiliation with the work the charity carries out and the families it helps. The Switalskis team will raise funds through a variety of activities to support the work the Paces team is doing across the region to transform the lives of families, children and adults living with neurological conditions.
Dr Spencer Pitfield OBE, Chief Executive of Paces, says: "Switalskis has been a supporter of Paces for many years and we are hugely excited and grateful to be named their charity partner across Yorkshire.
"Every penny raised is important to us, especially in these difficult times. We support young people, adults and families to reach their potential and fulfil their dreams, but we can only do that with the support of companies like Switalskis and the amazing individuals in their team. We look forward to working together even more closely in the weeks and months ahead."
Janet Baker, solicitor and director at Switalskis who specialises in complex, high-severity birth injury cases, says: "Switalskis has worked closely with Paces professionally and I am a trustee, alongside two fellow directors. We have seen first-hand the dedication they have and the difference the Paces team makes to families.
"Their values of focussing on the specific needs and quality of life of children with Cerebral Palsy are closely aligned with our own approach of assisting with whole-life support for children and their families. Paces and their staff at all levels do fantastic work to raise funds and we are delighted to do all we can to support them."
The pledge comes at an important time for the charity as it recently launched its major fundraising campaign to raise £3.5 million for a state-of-the-art new build facility which will become a National Centre for Conductive Education. The new Centre is being specifically designed to meet the needs of the charity and school and provide a UK-hub for developments in Conductive Education.