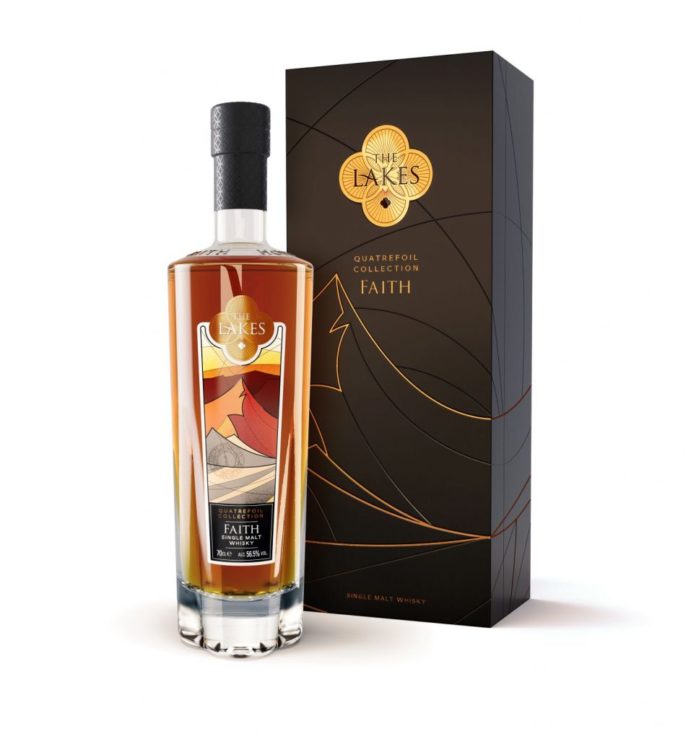 The Lakes Distillery has been named as one of three world whisky brands to watch by one of the most respected expert publications in the spirits category. The Spirits Business named the Lakes Distillery of one of three brands to watch in 2019, alongside Starwood from Australia and Hibiki from Japan.
According to The Spirits Business: "The Cumbria-¬based Lakes Distillery, which was formed in 2011 and began operating in 2014, set auction records this year when it released its first single malt whisky. As the brand prepares to expand its portfolio and increase its production capacity further, more innovation could be on the horizon."
Earlier this year the first bottle of single malt whisky from The Lakes Distillery broke the world record for the most expensive whisky from a new distillery, and the most expensive bottle of English whisky sold at auction. The distillery auctioned 99 bottles of The Lakes Genesis Single Malt Whisky, with bottle number one selling for £7900. This surpassed the previous record of £7,100 for the first whisky to come from a new distillery, which was held by a Scottish distillery.
Other whiskies released by The Lakes Distillery include The Lakes Single Malt Quatrefoil Collection and Steel Bonnets.
The Lakes Single Malt Quatrefoil Collection is designed to showcase the distillery's distinctive sherry-led multi-oak maturation process and demonstrate the wide flavour spectrum it offers. It is limited to 3500 collections, and the first release called Faith is available now.
Steel Bonnets is the world's first blend of English malt and Scotch malt whisky. Created with the highest quality malt whiskies from both sides of the border. It was recently awarded a Gold Medal in the World Whisky Ultra-Premium category (whiskies priced over £51) by the prestigious Spirits Business Awards.
Nigel Mills CBE, Chief Executive Officer of The Lakes Distillery, said: "To be named as one of three brands to watch in the world whisky market is a remarkable achievement. The analysis is from one of the most respected and expert publications in the sector; it knows the market and its opinion counts."
He added: "Our whiskies are created by one of the world's best whiskymakers, Dhavall Ghandi. He sees every part of the whisky making process as interlinked, changing one element will effect change in everything else. Only by understanding how flavours are created throughout the journey through the distillery does the whisky-maker fully comprehend the possibilities. That is why at The Lakes Distillery, unusually in the sector, Dhavall is actively involved at every stage. It is holistic whisky-making and has been recognised as such by The Spirits Business."