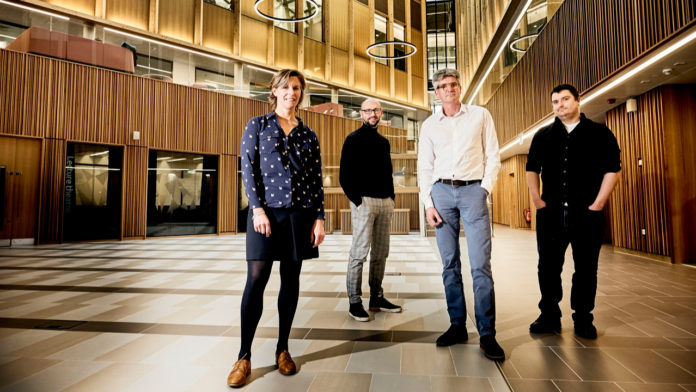 The UK's longest running index of disruptive new startups, the Startups 100, has released its 2020 lineup, and includes Vet-AI for the second time running.
Run by Startups.co.uk, the Startups 100 offers a showcase of new businesses which demonstrate innovation, solid financials, economic impact, and the ability to scale.
Founded in 2017 by technology entrepreneur Paul Hallett and experienced veterinarians Robert Dawson and Sarah Warren, Vet-AI is an R&D company developing solutions that focus on supporting pets, vets and giving pet parents the tools to access care more affordably and conveniently when their pets need it most.
The company's flagship brand Joii launched in May 2019. Built by a team of experts with cutting-edge, bespoke technology, Joii is an app for pet owners to diagnose and receive recommended treatment for pets from the comfort of their home.
Vet-AI which is based at Nexus, Leeds, has gone through two rounds of investment and now boasts a 70-strong team of veterinary and technology professionals.
Paul Hallett, co-founder of Vet-AI comments:
"To have made the top 100 Startups list for the second year is a huge achievement for us and testament to the hard work of both our clinical team and those responsible for the technology that makes Joii Pet Care truly unique.
"The last few months saw demand for remote veterinary care increase quickly as people stayed at home. We have been treating thousands of cases online. It goes to show, with real evidence now, the majority of pet concerns/ issues can be resolved online. Affordable and convenient pet health care is now a reality through Joii."